BrickBox is not a real product, but I wish it was. It's a concept piece — a period product subscription box targeted at transgender and gender non-conforming people who menstruate.
BrickBox gets its name from one of the most popular events in North American Queer history, the Stonewall Uprising. Though it is largely unimportant today, it is often debated who threw the first brick to ignite the uprising.
I used this project to explore more analog creative opportunities. The branding is inspired by grassroots movements and zine culture, so I wanted to ensure the design was authentic to that. I developed my own font for the interior boxes by hand-pressing found letterpress letters and scanning the pages. The collage inside the box was also hand-made and scanned. I also wrote all the copy associated with the project.
---
Packaging
The packaging for BrickBox is antethetical to most common period product packaging. Boxes are discreet and unfeminine. Each BrickBox comes with a small insert highlighting a piece of Queer history. The sample BrickBox includes information about
the lunch counter sit-in at Dewy's diner in Philadelphia
.
---
Posters
To explore the BrickBox branding, I developed a poster series highlighting concerns around Transgender bathroom access both on and off my university's campus. Posters were spray-painted onto newspaper using a combination of stencils, tampon applicators, and disposable razors. I photographed the posters in bathrooms on campus – next to gender-specific bathroom articles.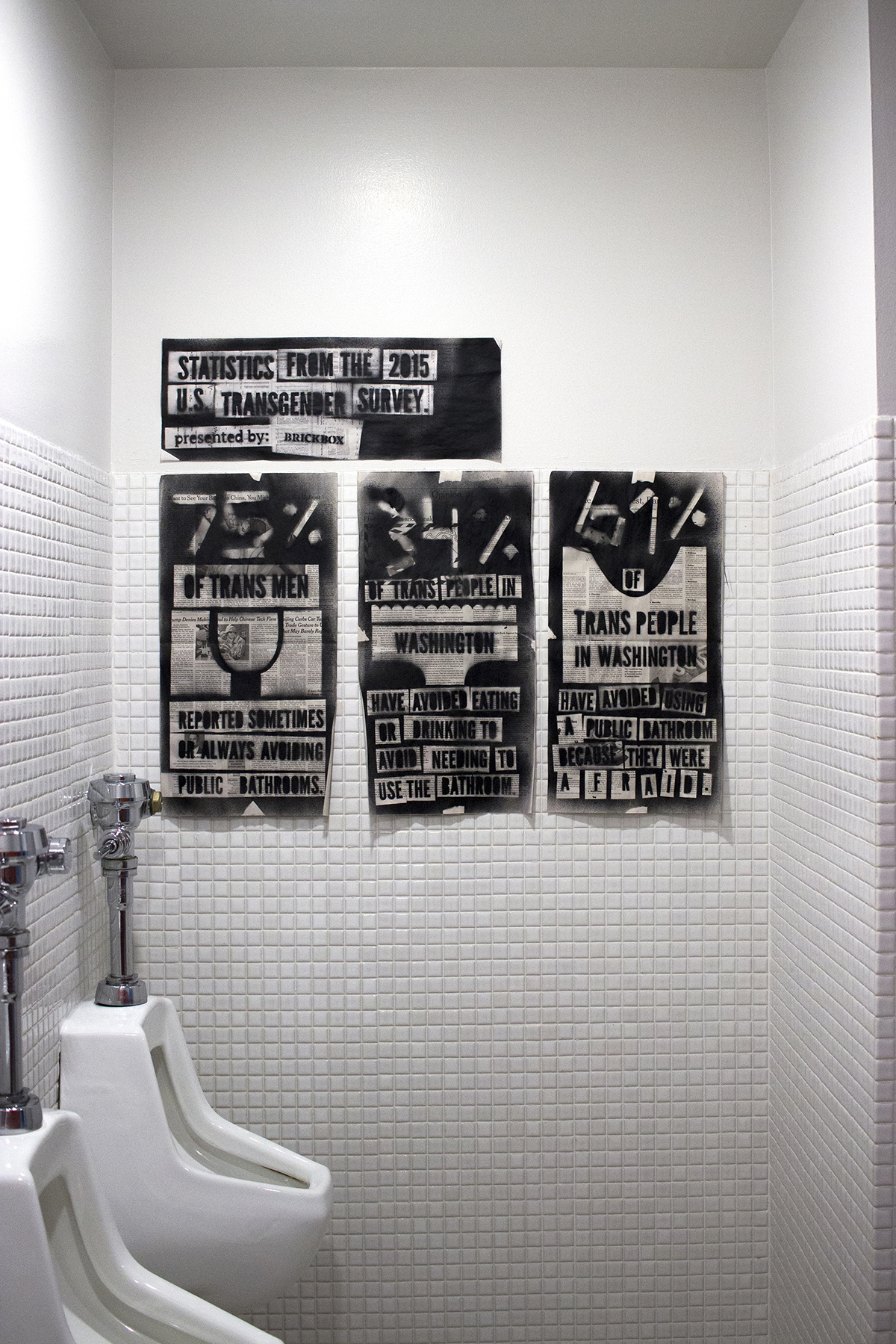 Process Images:
---
ROLE
Designer, Copywriter